Stripmax : LED strips colorful control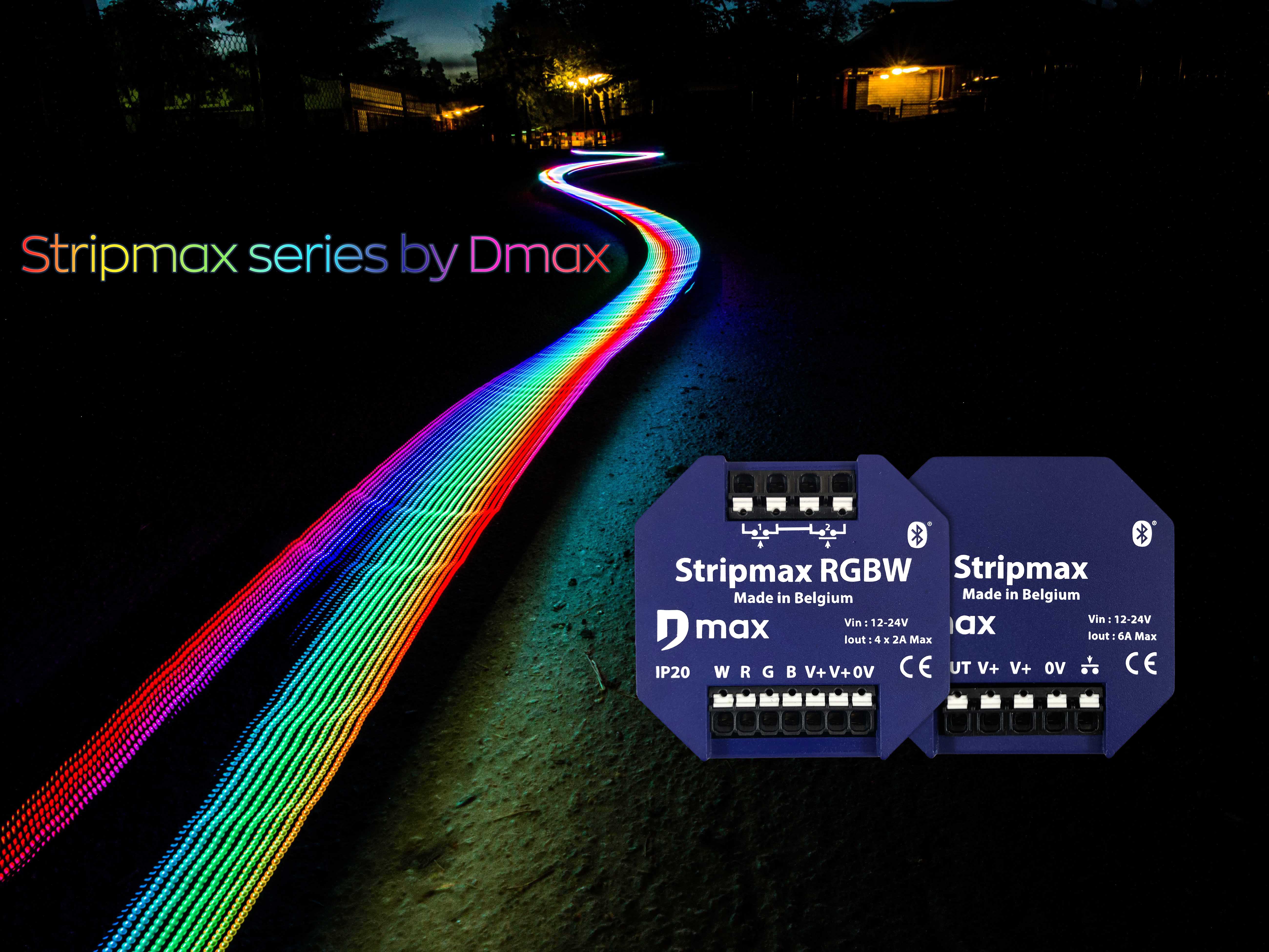 The Stripmax series
The Stripmax Bluetooth® series is composed of two modules allowing you to take full control over your LED strips via any mobile device. The Stripmax allows you to control and customize 1 color channel LED strips while the Stripmax RGBW adds the possibility to fully customize the color by combining the 4 color channels LED strip to obtain a color among 16 million possibilities.
Configure beyond your imagination
From the color selection among an infinity of possibilities to the precise dimming of the lighting, your atmosphere will be customized to the fullest. Enjoy your lighting from a whole new perspective by setting your LED strips to operate on defined times, according to color cycles, with specific intensities and much more possibilities!
Discreet integration and control
Fitting in any wall behind a pushbutton, the Strimpax series is smoothly built-in your installation with no need for annoying cabling thanks to the Bluetooth® technology. An external push-button is only used for authentication at first use, but then the whole module operation is done via the Dmax by Domintell app. Download it for free on the App Store or Google Play and have fun!