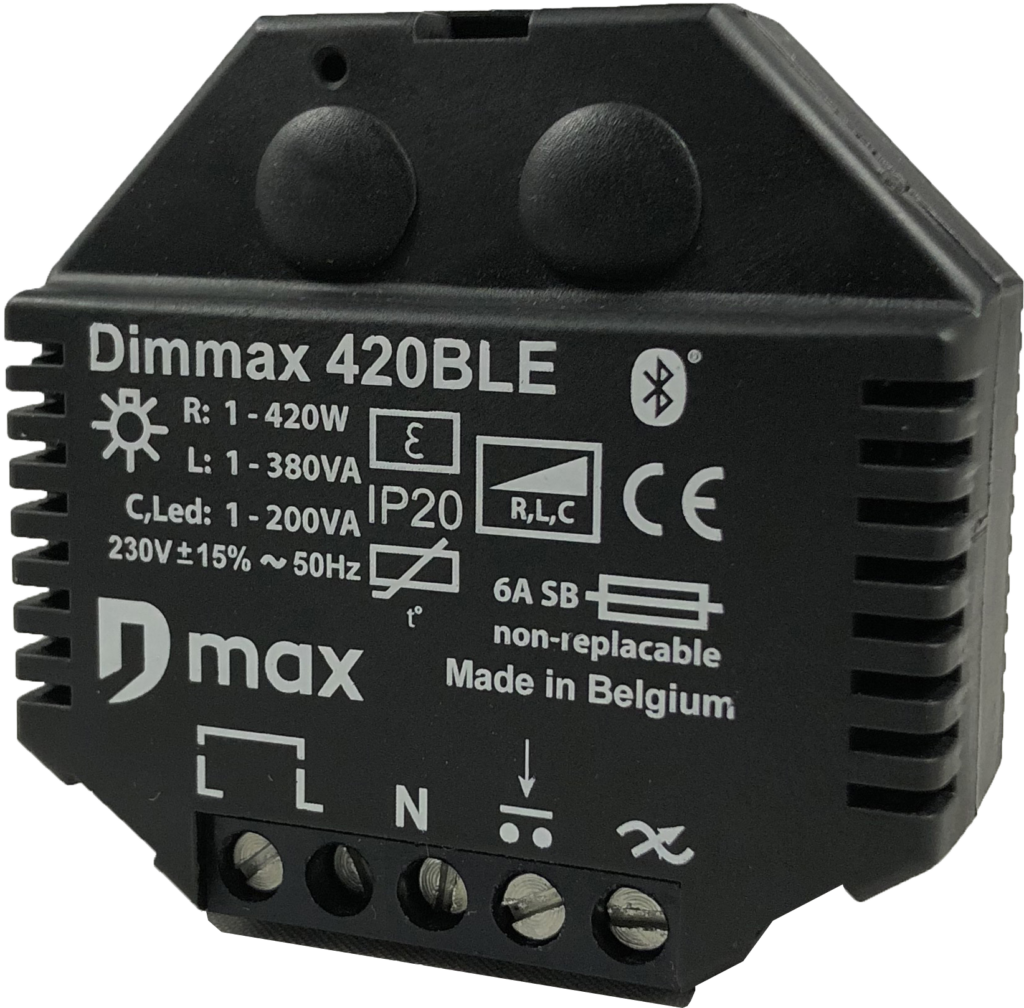 The Bluetooth® Light Dimmer
 The Dimmax 420BLE is a Bluetooth® dimmer which can operate classical, halogen and LED lightings. With a quick configuration and the DmaxBluetooth® app ergonomy, wireless dimming has never been easier.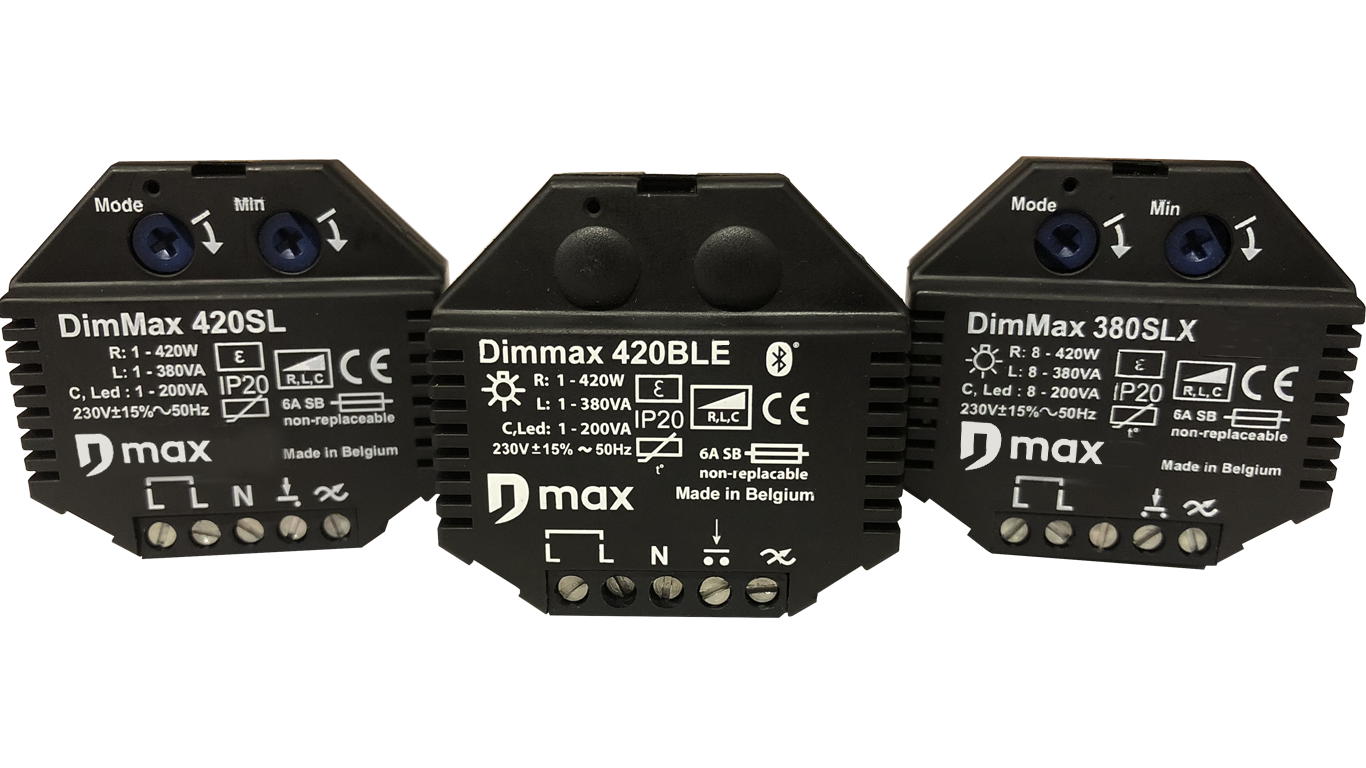 For over 20 years, Dmax has been developping and producing electronics designed for the automation of professional facilites and houses. Accompanied by our easily configured, intuitive and sophisticated mobile app, our range of smart electronics grant you full control over your installation.
Have a question? Need some information?
We will quickly come back to you with an answer.